From September 2nd to 6th, 2018, the 83rd International Vacuum Science Federation (IUVSTA) seminar was held in Linkoping, Sweden. This conference focused on the design, theoretical calculation, structural characterization and application of a new generation of boride coating materials, and attracted nearly 100 experts and scholars from Sweden, the United States, China, Germany, France and so on.
Team member researcher Wang Aiying, assistant researcher Zuo Wei, and master student Wen Jiahao attended the meeting. Among them, Wang Aiying made an oral report on "Superhard and anticorrosion CrB2 coating by DC magnetron sputtering"; Weng Jiahao made a poster of "Dense nanocolumnar structure induced anti-corrosion CrB2 coating with (001) preferred orientation deposited by DCMS". The team's latest developments in super-hard corrosion-resistant CrB2 coatings were discussed and communicated in depth with the participants.
At this meeting, many famous professors and scholars engaged in the research of coating materials also made wonderful reports. Including: Professor J.E. Sundgren, Chairman of the Innovation Center of the European Institute of Innovation and Technology (the keynote speech), Professor Zheng Weitao from Jilin University, Professor J.M. Schneider from the University of Aachen, Germany, and Professor U. Jansson from Uppsala University, Sweden. In particular, the lectures by Professor Joe Greene of the University of Illinois/Linkoping University, from the origin of materials and the history of coating, vividly linked the development of materials science and technology with the progress of human civilization.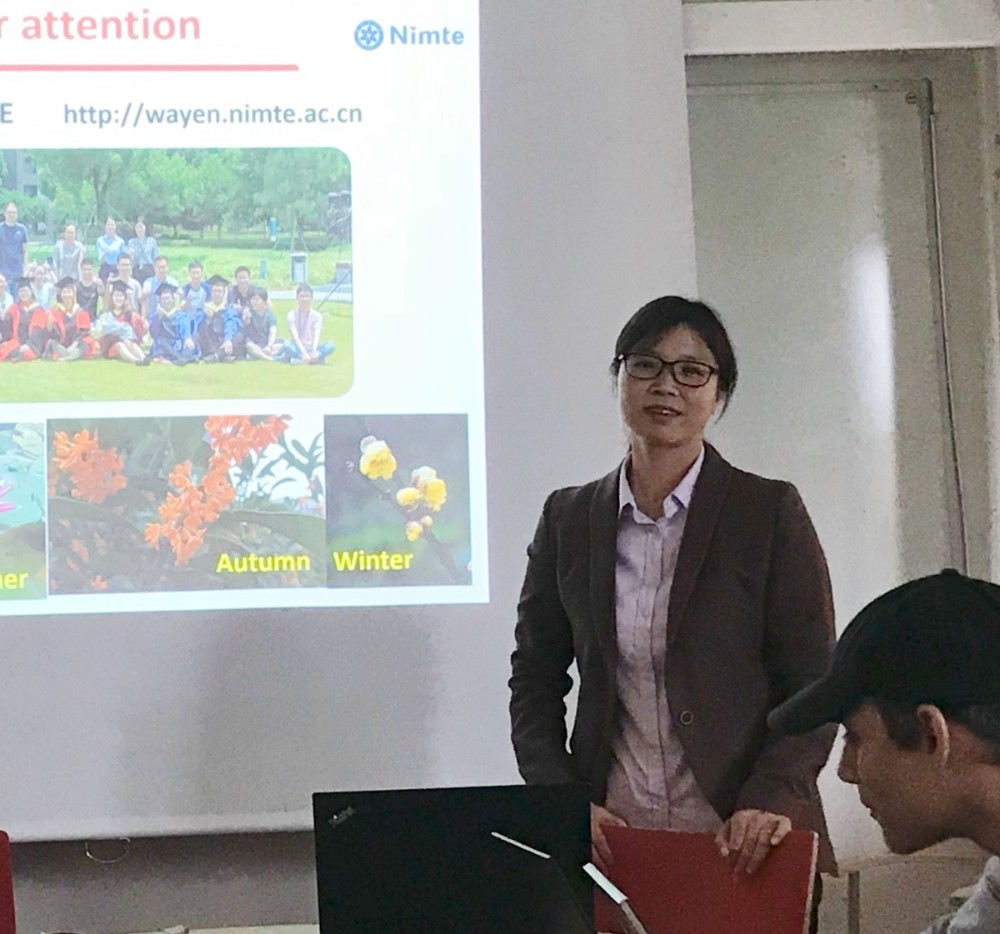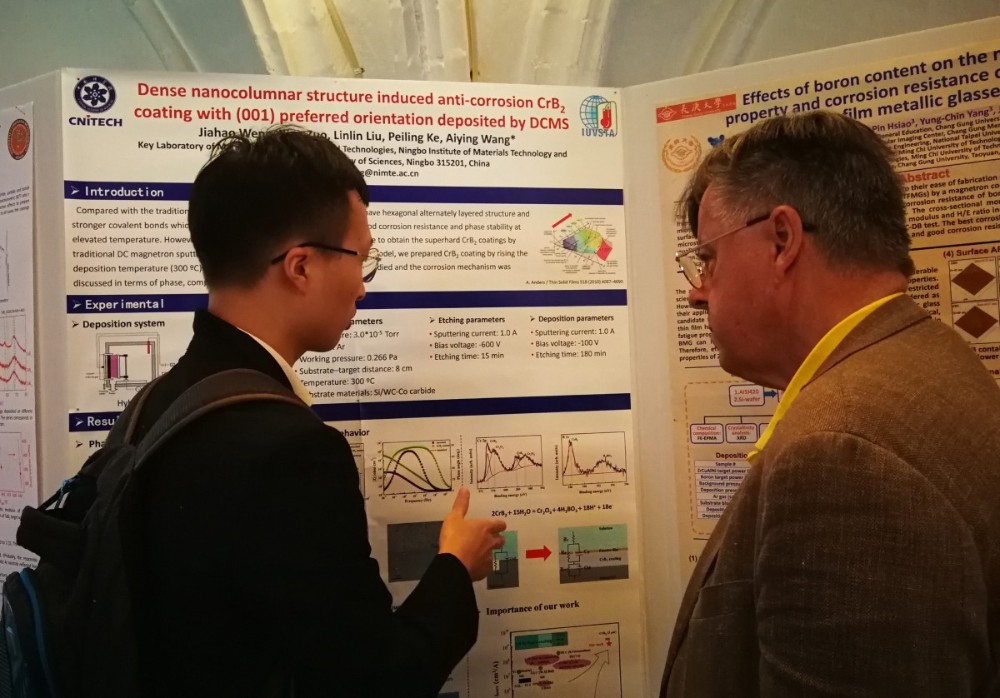 After the seminar, Prof. Wang Aiying visited the IFM College of Linköping University in Sweden and exchanged ideas with Professor Magnus Odén and his team. The two sides discussed the progress of the preliminary cooperation and the completion of the cooperation projects. At the symposium, Dr. Wang Aiying, Dr. Zuo Xiao, and Master Weng Jiahao gave academic reports on carbon-based thin films, plasma characteristics, and CrB2 hard coatings. Professor Magnus introduced his team's development history and research overview. The other 12 members introduced the latest research progress in nitrogen-based hard coating, porous materials, simulation calculation, electron microscopy, in-situ analysis, and PVD technology. Later, the team members visited the relevant laboratories and teaching and research centers under the guidance of Prof. Magnus, Dr. Emma and Dr. Linna. The visit and exchange not only deepened the mutual understanding between the Chinese and Swiss partners, but also provided the basic guarantee for the completion of the research cooperation project, and promoted the effective implementation of the next cooperation goals and key contents of the two parties.